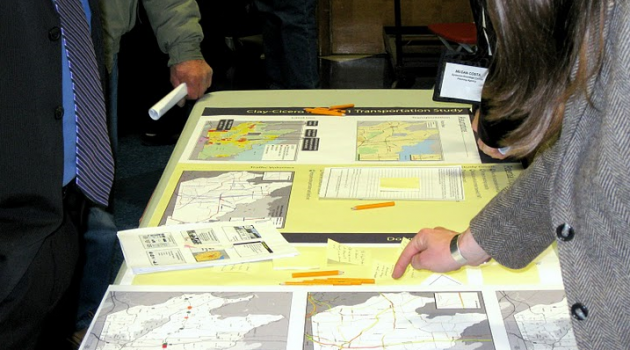 The SMTC will be hosting the first set of public workshops for The I-81 Challenge on May 3, 4 and 7 at the Oncenter in downtown Syracuse (click here for a detailed map and directions). The workshops will follow an open house format. The same information will be presented each day, so drop in anytime and stay as long as you like between 4pm and 8pm on May 3 and May 4 or between 9am and 12pm on May 7.
We'll have interactive stations for you to explore the history of I-81 and the state of the highway today, share your thoughts and vision for the future, and be part of the process for determining how we decide what options make sense for our region. Our project team will be there to talk with you and hear your thoughts.
Free parking will be provided.
Can't make it to our public meetings? No worries, you can still participate in our virtual workshop—available 24/7 starting May 3.
Need language assistance or more information? Call us at 315-944-2014 or email us at contactus@thei81challenge.org.