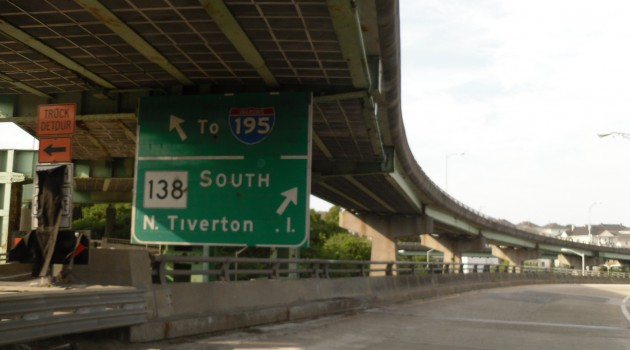 This past Spring, Massachusetts Department of Transportation (MassDOT) presented the preferred alternative for the Rte 79/I-195 Interchange Improvement Project to the public. The alternative consists of removing the elevated Rte 79 viaduct and building an at-grade roadway, utilizing some existing surface streets. The goal of this solution is to lower ramps to street level, and improve connections between Falls River's downtown and waterfront areas, effectively opening up new commercial opportunities and improving waterfront access.
One challenge in refining the preferred alternative is balancing the need for effective traffic circulation in the downtown area with the desire to enhance the pedestrian environment.
Now, the project team is working to refine MassDOT's preferred alternative and begin the Federal and state environmental review process. More information about this project can be found on the MassDOT website. We'll be keeping an eye on this project as it progresses, so stay tuned.
Photo by Doug Kerr, via Flickr Creative Commons