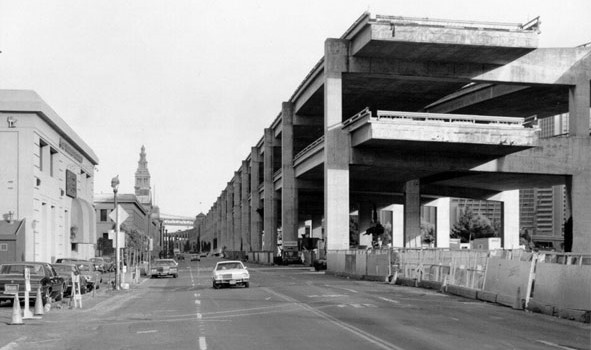 The Institute for Transportation and Development Policy (ITDP) recently released a report examining five case studies from cities around the world that have successfully transformed highways into boulevards or parks.
The Next American City notes that the report may serve as an important resource in future planning for highway removal. One case study the report doesn't mention is Dallas, TX. Click here to read more about this report and the highway "capping" project in Dallas.
Photo by Todd Lappin (Flickr) via The Next American City.