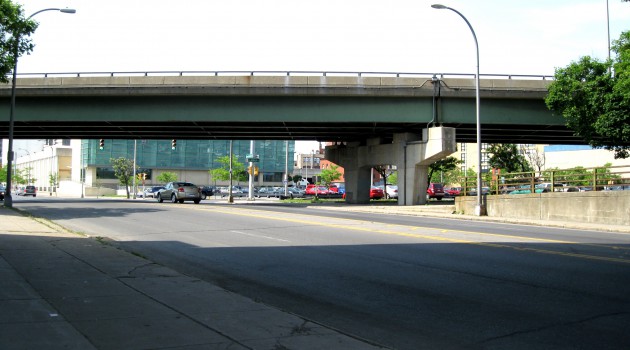 The Post-Standard reports that the Commissioner of the New York State Department of Transportation, Joan McDonald, recently shared her thoughts about the future of I-81 during an editorial board meeting.
McDonald said that any discussion about removing I-81 must consider the creation of an alternate route for commercial trucks crossing New York's northern border.
While the Commissioner noted that cost was another major factor in the ultimate decision about the future of I-81, she said that cost must be weighed against the potential benefits of highway removal, such as improved property values in the vicinity of the highway, and future growth in the downtown area around I-81.
The Commissioner stated that it was important for the community to discuss the future of I-81 now, and thought that it was beneficial to continue looking at case studies from other cities, such as Seattle, Milwaukee, and Portland.
Click here to read the full Post-Standard article about the Commissioner's thoughts on the future of I-81.