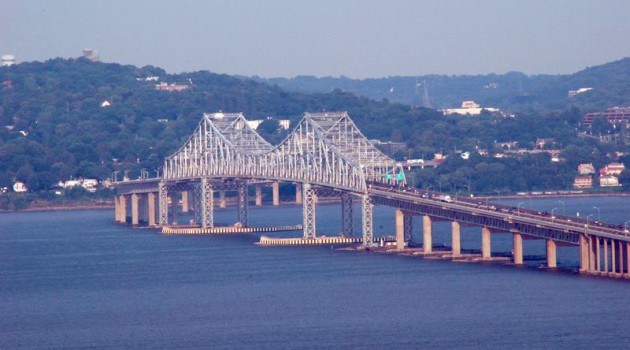 Yesterday, the Associated Press reported on the New York Metropolitan Transportation Council's unanimous approval of the estimated $5.4 billion plan to build a new Tappan Zee Bridge.
With unanimous NYMTC approval, the project can now move forward with a formal application for federal funding. Officials voiced their excitement at recent progress in moving this project forward, although some have also expressed frustration at the lack of full-scale mass transit in the current plan.
Click here to read the full article in the Post-Standard.
Photo by Flickr user Verne Becker via the Creative Commons License.