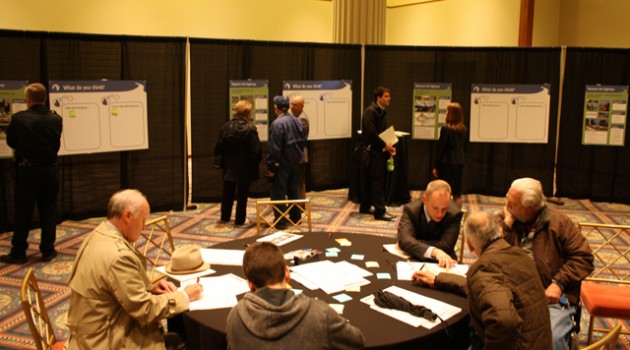 Thank you to everyone who participated in the first round of public workshops.
Through a host of interactive activities and lively discussions, we were able to hear the thoughts, concerns and visions of approximately 700 members of the Central New York community. Gathering this public input is a crucial part of The I-81 Challenge.
If you were unable to attend an in-person public workshop, you can still join in the discussion by participating in our virtual workshop or by answering our brief questionnaire. This questionnaire is designed to gauge how people use I-81 and how they feel it affects the region. It takes about 10 minutes to complete, and it will provide us with valuable information for the next phase of The I-81 Challenge.
In the coming weeks, we'll be sharing drawings, visions, ideas and suggestions gathered during the public workshops through this blog. Stay tuned to hear more about what the community has to say!