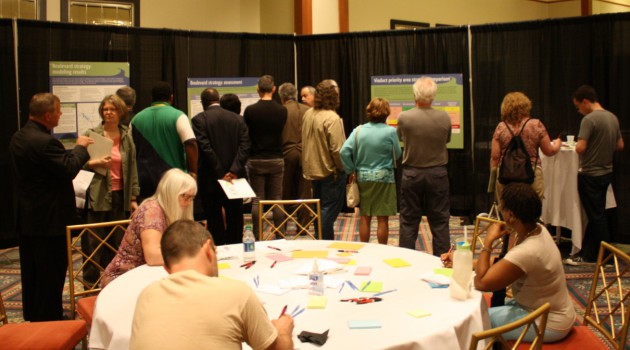 Thank you to everyone who participated in the public meeting for The I-81 Challenge on May 21st.  Over 700 members of the Central New York community joined us to provide comments, concerns, and ideas about the future of I-81.
The meeting was hosted by the New York State Department of Transportation and the Syracuse Metropolitan Transportation Council and it was the final public meeting before the environmental review phase begins.  It provided the opportunity to learn about the results of the I-81 Corridor Study, a study of the 12 mile I-81 corridor through the Syracuse region.
And as a reminder, you have one more week to participate in the virtual meeting!
If you were unable to attend or would like to review the meeting content, you can still participate online with our virtual meeting.  The virtual meeting is designed to replicate the in-person meeting, and you'll find the same opportunities for comments and interactive participation.
The virtual meeting will be open 24/7 through June 11, 2013.  You must participate by this date if you'd like your input to be included in the summary of the May 21st public meeting.  So if you have not yet had a chance, don't miss this opportunity to tell us what you think!
In the coming weeks, we'll publish a meeting summary report that will include information on the in-person and virtual meeting.  So stay tuned to learn more about the meeting and what we heard from the community!
Click here to learn more about The I-81 Challenge.