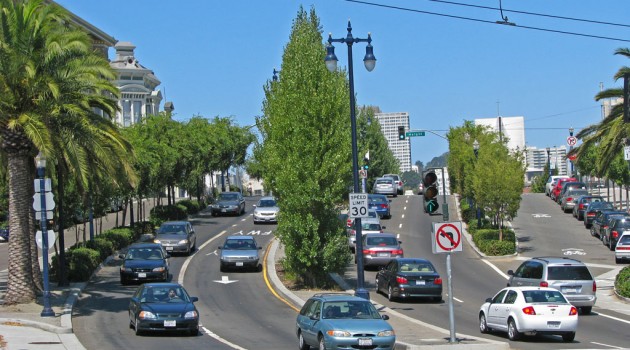 This is the second in a series of posts that explores the three major themes that arose from the visions shared at our first round of public workshops.
In our last post in this series, we explored the first major theme: Rebuild the Viaduct. This post explores the second theme: Remove the viaduct and replace it with an urban boulevard or other thoroughfare integrated into the local street network.  The primary goals of most of the visions within this theme were to reintegrate downtown Syracuse with its surrounding neighborhoods, improve aesthetics, promote alternative modes of transportation, and lower long-term maintenance costs. The common elements and concepts within this theme are summarized below:
Eliminate the barrier created by the highway
- Remove the I-81 viaduct through downtown
- Reroute I-81 along a different alignment
- Replace I-81 with an urban boulevard
Maintain or improve regional accessibility
- Ensure access to key destinations such as the hospitals, Syracuse University, and downtown
- Add additional interchanges to I-81 and I-690 for local access
- Expand the I-81/I-690 interchange to a full interchange
- Create a western bypass around Syracuse
Maintain or improve local accessibility
- Reconnect the street grid
- Optimize traffic flow through downtown
- Upgrade major streets to urban boulevards
Adaptive reuse of viaduct infrastructure
- Create a central elevated greenway
- Reuse for recreational space, including bicycle and walking paths
Curious about what else we learned at the public workshops? Make sure to sign up for our mailing list –  you'll be the first to know when the full workshop summary is available!
Photo of San Francisco's Octavia Boulevard by Steve Boland, Nelson\Nygaard, with permission