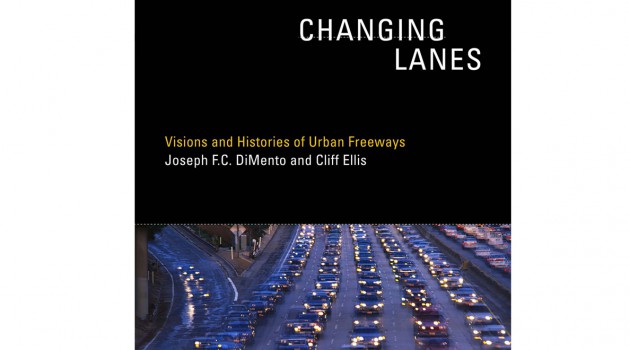 The deteriorating infrastructure of numerous urban highways across America is forcing cities and their residents to consider whether to rebuild them or re-imagine new and different alternatives.  This reality has caused the topic of the future of urban highways to be discussed with increasing frequency.
Joseph F.C. DiMento and Cliff Ellis go a step further in their new book, Changing Lanes: Visions and Histories of Urban Freeways, in which they describe the evolution of the urban freeway in the United States.  They explain the competing visions for highways and city life that were held by different professions involved in these infrastructure projects, including highway engineers, urban planners, landscape architects and architects. While highway engineers have long played the leading role in the past, DiMento and Ellis consider how these roles may have shifted as cities are using innovative efforts to re-envision urban transportation today, including the emerging urban highway removal movement.
The book uses three different cases, including Syracuse, to describe the controversies that have arisen over urban freeway construction.  And on Wednesday, March 6th, DiMento will travel to Syracuse for a book premiere and signing at the Onondaga Historical Association (OHA) Museum, located at 321 Montgomery Street, from 4:30 – 7:00 pm.  This will be an opportunity to join in on one of the most important planning conversations in our city, and our nation, so don't miss out!  As Robert Cervero, Professor at the Department of City and Regional Planning at the University of California, Berkeley said:
"This timely book provides a rich historical account of how shifts in urban priorities, disciplinary mindsets, and regulatory climates have shaped and reshaped the design, roles, and images of America's principal channel – ways."
Click here to learn more about the book and click here to learn more about the event.
Photo by MIT Press.