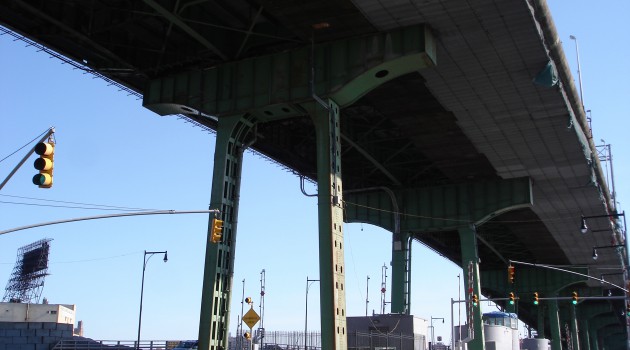 In late November, the New York Post reported that state and federal officials planned to abandon efforts to modernize aging stretches of the Brooklyn-Queens and Gowanus expressways, both part of Interstate 278.
Weeks later, Brooklyn Borough President Marty Markowitz issued a letter urging Governor Andrew Cuomo to reinstate the canceled Environmental Impact Statements (EISs) and get the projects back on track.
While efforts will continue to make sure Interstate 278 is safe for drivers, the future of the elevated portions of this expressway remains uncertain.
Photo by Timmy Caldwell via Flickr Creative Commons.