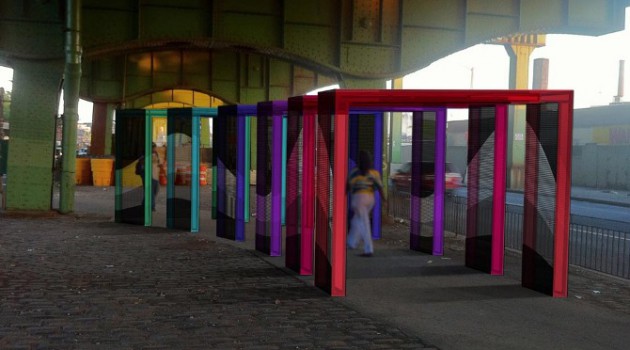 Artists from the Artist Build Collaborative hope to light up a dark and noisy pedestrian passageway below the Gowanus Expressway in Brooklyn with a sculpture called Silent Lights. The sculpture consists of six gates made of colorful perforated metal. During the day, the gates will allow daylight to shine through. At night, LED lights on the gates will illuminate the pathway, pulsating in a wave pattern based on noise intensity in the surrounding area.
Click here to watch the ABC news clip and learn more about the project.
Photo by Artist Build Collaborative.