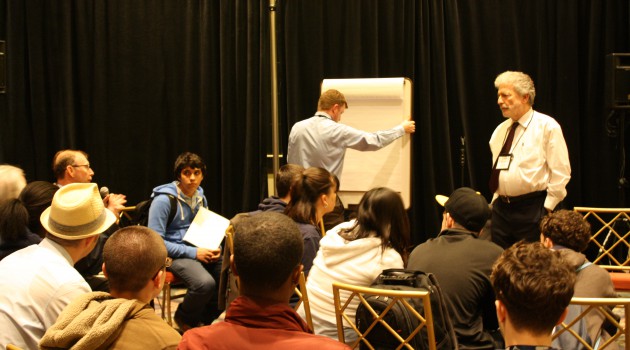 Don't forget – the SMTC will host a public meeting for The I-81 Challenge on Wednesday, May 9, 2012 from 2:00 p.m. until 8:00 p.m. at the Oncenter in downtown Syracuse.
Drop in any time that is convenient for you. Attendees will be offered either free (validated) parking in the Oncenter garage or lot, or two single-use transit passes at the meeting.
This meeting is an important opportunity to participate in the process of determining the future of I-81 in Central New York. Join us to provide feedback on five potential strategies for the future of I-81:
1. Maintain the existing structure
2. Rehabilitate road and bridges
3. Reconstruct road and replace bridges
4. Replace with a depressed highway or tunnel
5. Replace with an urban boulevard
Attendees will also be able to:
- Review materials from the May 2011 workshop
- See the feedback received in May 2011 and learn how this feedback was developed into draft recommended strategies for I-81
- Learn how strategies will be evaluated
- Learn about potential long-term improvements to our transit system and provide your thoughts
Our project team will be there to talk with you and hear your thoughts. Visit our website for  more information.
If you're planning to attend on Wednesday, you can informally RSVP through the Facebook event page. Make sure to let friends, family and co-workers know about the meeting, too.
If you can't attend the meeting in person, you'll be able to participate in our new virtual meeting – available 24/7 starting May 9th.  This new virtual meeting will be open for comments and interactive participation in conjunction with the upcoming public meeting. Visit our  website for details.